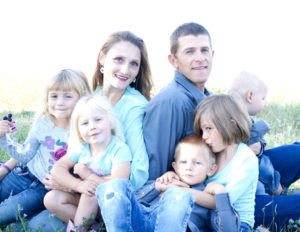 Jake and Chastity Julson met in college and knew God was calling them to do something for His kingdom. Currently, that means raising cows and kids and leading a vibrant, God-seeking church that ministers to the
We are excited to welcome you into our New Underwood Community Church family.
We look forward to sharing a meal with you and getting to know you better! Call us at 754-6101 so that we can invite you over to our house, or we would gladly join you at yours!
If you desire a pastoral visit at your home, at the hospital, etc, please call Pastor Jake at 754-6101 or 441-2620.
We believe that the Christian life is best lived out in community, and that wise counsel is necessary for proper governance.
Our board members are elected by the church body and serve as servant leaders in the church.